Burst Marketing Fund:
The Burst Marketing Fund (BMF) is a community group formed to address Burstcoin marketing.  Members join by making a significant contribution to the fund, or by joining the group's Burstcoin mining pool which donates 50% of mining proceeds to the fund.  Membership is also by invitation to those who have made significant contributions to the Burstcoin community by way of development, public relations, or other activities that further Burstcoin adoption.
Marketing activities are funded only by a majority vote of the membership.  Projects funded to date include:

A Minecraft plugin – an application that allows Burstcoin to function as an in-game currency.

A monthly node operation award – provides an incentive for public nodes meeting minimum up-time requirements.

A bounty program to encourage completion of certain tasks supporting software development.
The main discussion channel for this group is  Burst Discord  #Marketing and BMF
Trello board:  https://trello.com/b/kNHBYAdZ/bmf-project-support
Join the BMFBurstPool:  https://bmf50pool.burstcoin.ro/#
Follow the BMF on Twitter:  https://twitter.com/burstflash
Accounts: BMF ( BURST Marketing Funds ),  BMF Development/Bounty Funds,  BMF Exchange Listing Funds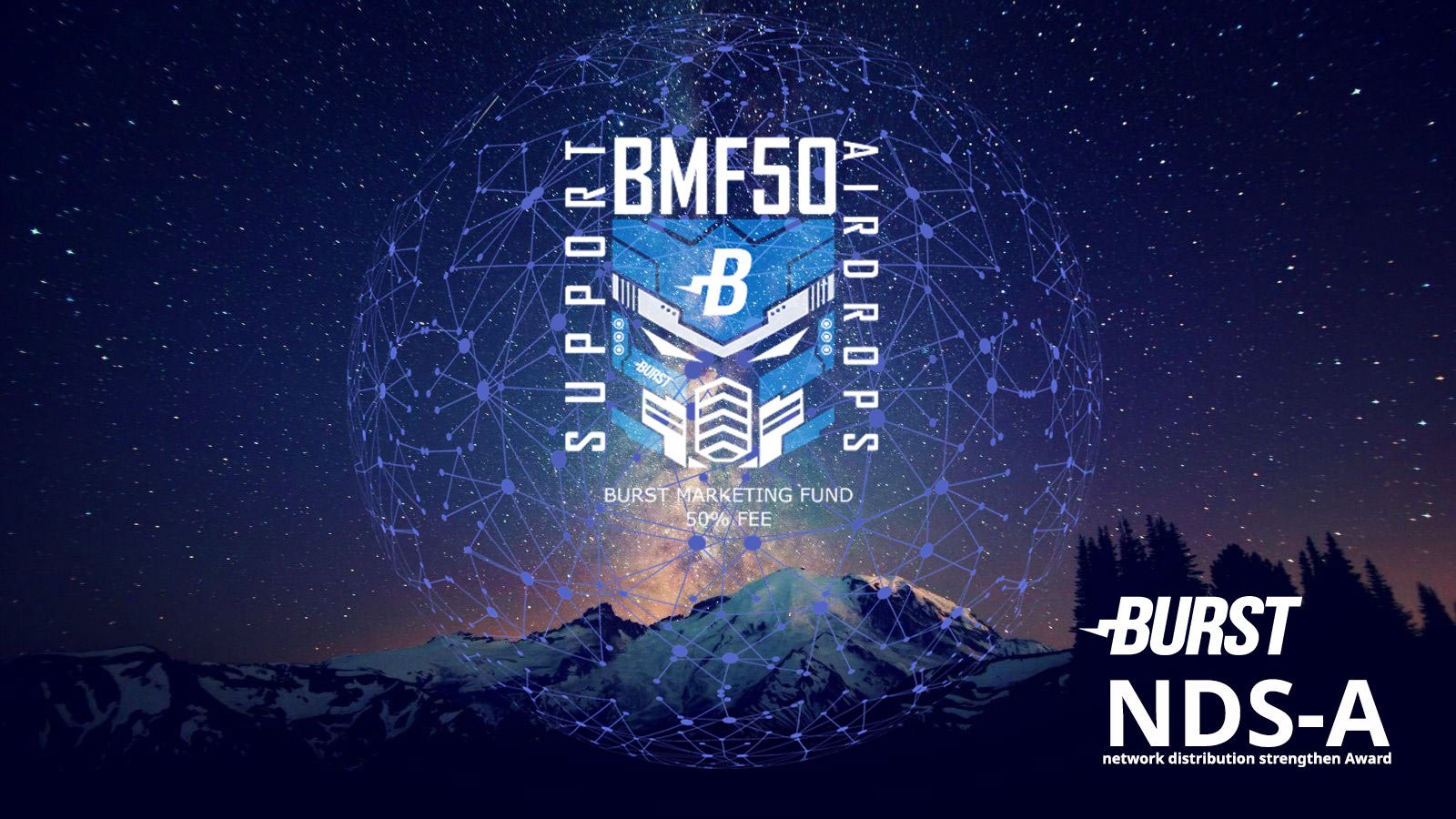 Together, let's build a strong and healthy BURST network
BMF Burst Donation Address:
BURST-TSLQ-QLR9-6HRD-HCY22